Curtis Eller's American Circus — A Poison Melody
"Curtis Eller's American Circus Is Like Folk-Punk Howard Zinn"
His music is hard to describe and easy to dance to, as long as you like songs about crop failures, radiation poisoning, Lenny Bruce, Richard Nixon, dead pigeons, surly bar patrons, 1920-era jokes you can't understand or the apocalypse.  Really, though - it's a great time!   Punk-rock banjo, razor-sharp wit, stellar songwriting, upright bass, gorgeous vocal harmonies and backing vocals, wild dancing, raucous drums and screeching saxophone propel these songs into the stratosphere. Guest musicians include William Dawson on vibraphone, Tom Merrigan on Piano, Danny Grewen on Trombone and Danny Abrams on Baritone Sax.
Lynda Cullen  — Smoke Without a Fire
Hailing from Cork, Ireland - Lynda Cullen brought her big bold voice and gorgeous songwriting across the pond to Durham, North Carolina where we worked up her latest songs with a stellar band featuring the great electric guitar stylings, mandolin and banjo playing of Rob Sharer,  stellar upright bass work of Hugh Crumley and fantastic drumming/percussion of Robert Cantrell.  We spent a few days recording the songs live in the sanctuary of the 130-year-old former St. Joseph's AME church (now deconsecrated and known as the Hayti Heritage Center).   We had special guests playing along with the core band including the fantastic dobro work of John Currie, some National Steel guitar from Dan Eason, stunning fiddle work from Mipso's very own Libby Roddenbaugh, sweet harmonica playing from Bill Newton, a vocal duet with renowned Durham vocalist Pattie LeSueur and then a six-woman choir roaring along on the album closer. 

Tom Merrigan's Hot Raccoons  -  Let's Get Lost
Durham's wild and loose "Tom Merrigan's Hot Raccoons" have gained a loyal followings by taking traditional American musical forms, twisting them to the breaking point and cranking up the energy until audiences are whipped into a dancing frenzy. Virtuoso boogie-woogie piano phenomenon Tom Merrigan is known for playing so fast and hard that he sometimes leaves blood on the keys! When Tom wanted to make a record of his crack five-piece band with piano, drums, backing vocals, sax/flute and trombone, he knew he didn't want to make a stale studio recording.  Instead, we made this record live, in front of a rowdy audience at the Mystery Brewing Company brewery/warehouse in Hillsborough, NC.  
Making great recordings with rowdy bands under difficult circumstances in improvised spaces has been a hallmark of Bogue Sound Studios. Our experience with this along with our specially tailored remote recording gear, custom electronics and carefully selected microphones makes a real difference.

Kamara Thomas Live Recording @ Cassilhaus
We just made a live record with Durham singer-songwriter Kamara Thomas!  She's a recent transplant from Brooklyn, who loves to write/sing original country/folk/rock tunes that feature her amazing voice.  Check out the recent article about her in Durham Magazine!
Durham Blues Legend John Dee Holeman, playing with Mel Melton & the Wicked Mojos — Recorded live at The Kraken nightclub, in White Cross, NC — 
It's in the can, and being mixed as we speak…
Peter Lamb & the Wolves w/special guests Maceo Parker, Stephen Riley, Dave Wright, Django Haskins, Bullfrog Willard McGhee and Sidecar Social Club  
— Carolina Tiger Milk —   
 This is the third album from this Raleigh based jazz quartet - this time featuring an all-star lineup of guest artists including the world famous alto-sax player Maceo Parker (former saxiphonist for James Brown), the gorgeous tenor sax of Stephen Riley (from Branford Marsalis's band), trombone ace Dave Wright (Countdown Quartet, Boneslinger, Second Line Stompers), guitarist/vocalist Django Haskins (The Old Ceremony), blues guitarist/singer Bullfrog Willard McGhee and local swing quartet Sidecar Social Club.  I produced and engineered this collaboration, which was recorded almost entirely live and mixed all-analog (as usual) to 1/4" tape.  
(R-to-L): Peter Lamb, Stephen Riley, Maceo Parker, Rodney Marsh, Al Strong, Paul Rogers
The horns hash-out an arrangement...
The Wolves with two trumpets, four saxes, trombone, piano, bass, drums, vocals and percussion!
 Me and The Bullfrog Willard McGhee go over a vocal in the booth: 
News Flash: This just in…  Brand new article about Peter Lamb and the Wolves in NC's WALTER Magazine covering Downtown Raleigh people and places — Written by the News and Observer's David Menconi, who interviewed The Wolves, Peter Lamb and yours truly as well...
http://www.waltermagazine.com/our-town/our-town-spotlight-peter-lamb-and-the-wolves/
MIPSO — North Carolina's Renegade String Band   
Known for their blend of string band music, close harmony singing and a variety of modern influences, this quartet, started in Chapel Hill, NC, has had several of their records debuting in the Top-Ten of the Bluegrass charts.  Always on the move and growing, they spent time with me recording two songs live and simultaneously shooting footage for new videos — all happening in Saxhapaw, NC at the wonderful Haw River Ballroom, which we had taken over for a couple of days.  Click below to see/hear videos:
"Down in the Water" — written and sung by Libby Rodenbough:
"Bad Penny" — written and sung by Joseph Terrell 
Jon Shain & Joe Newberry — Crow the Dawn   
A new collaboration between these two great N.C. instrumentalists and songwriters that I produced and engineered, blending Jon's fingerpicked blues styles with Joe's old-time banjo and guitar playing.  Fourteen great original songs with piano & vocal harmonies from original Red Clay Rambler, Mike Craver, dobro from John Currie, piano from Mark Wells, trumpet from Paul Rogers, drums from Ed Butler, harp from Bill Newton, accordion from Greg Bell and backing vocals from The Mighty Gospel Inspirations.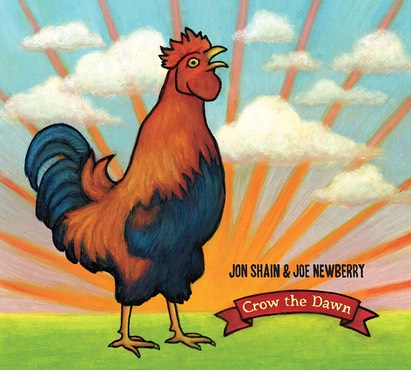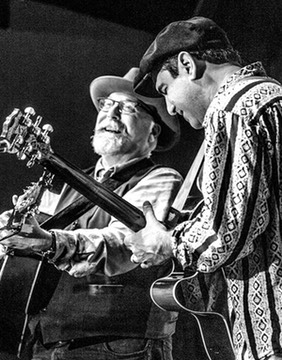 Live Recording for The David Lynch Foundation
Ryman Auditorium  —  Nashville, TN  — Dec 18, 2013  

Jack White, Brendan Benson, Ricky Skaggs, Jody Stephenson, Butch Walker, 
Jackob Dylan, The Howlin' Brothers and more… 
http://www.rollingstone.com/music/news/jack-white-and-brendan-benson-revisit-the-raconteurs-20131219
Ricky Skaggs and Co sound-check.  
Howlin' Brothers sound-check.  
Jack White, Brendan Benson — The Raconteurs
Here's one of the songs with The Raconteurs as shot on cell-phone by someone in the audience… 
https://www.youtube.com/watch?v=SNuSIDWzCng
My control room with 53 inputs from the stage and two 24-track RADAR recorders!  Don't try this at home...
Jack White's guitar amp - I used my favorite RCA BK-5B mic, he was excited!
Sidecar Social Club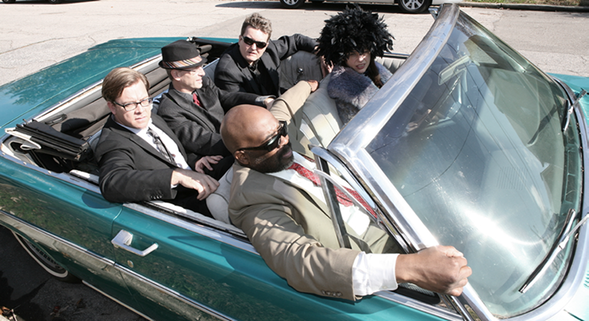 Raleigh's very own Sidecar Social Club now has their debut album out of great swing, jazz and blues covers. At long last!  Dancers, rejoice!
Boneslinger — Dave Wright
Trombonist, piano player and singer Dave Wright (of Countdown Quartet fame) has a crazy fun new band…and it's called Boneslinger.  They play lots of New Orleans R&B tunes, as well as some great original songs. Trombone, Trumpet, Sax, Fender Rhodes, Bass, Drums. Hang on tight, it's a wild ride…
Original music for Classical Harp, Baritone Sax and Pipe Organ.  Recorded at the lovely 
St. Michael's Episcopal Church in Raleigh with their newly installed organ. 
The Third Expression - live recording at Marsh Woodwinds upstairs. 
Peter Lamb and the Wolves - Humble Pie album.   Their second full-length record. 
I recorded it live at my home away from home, Marsh Woodwinds. Mixed to tape.
Old-time string-band Big Medicine recently dropped by for a special project. You can hear them on the Jean Ritchie tribute record "Dear Jean" - The #1 most played record on the FolkDJ list for several months in 2014. 
Live recordings of Yep Roc Records' 15th Anniversary Celebration
Countdown Quartet, Southern Culture on the Skids, Los Straightjackets + Dave Alvin, The Fleshtones, etc...
Local 506 - Chapel Hill, NC  October 2012